Пред вама је нова главна тема форума. Уколико желите да користите стару и даље, на дну форума са леве стране имате мени и ту можете да је вратите.
Постова

666

Придружио се

Последња посета
Репутација на форуму
1,244
Одлична
About Epaminonda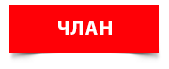 Позиција

Омладинац
Поља профила
Прва утакмица
Клуб који највише пратим
Поред Звезде, пратим и...
Омиљени играчи
Последњи прегледи профила
Bole li vas ledja pojedinci aaa ( pri tome ne mislim na pojedine zene u crnom za koje popravke nema)? Ili moze jos, jos, savitljivo je to? Moze i neki bonus osim savijanja grbine? Sto se ostalih tice. Prosto vam (ne) bilo. Svojom cenzurom ste oterali pola foruma. Uskoro ce ostati samo moderatori i administratori.

Meni brat nije onaj koji ovog coveka ne smatra herojem pa makar po 100 puta navijao za Zvezdu.

Cornelius Nepos, whose story is otherwise similar has the last words of Epaminondas as "I have lived long enough; for I die unconquered."

Pa ne sporim ja to da je bio. Ali vodjenje rivalskog kluba u dva mandata ne moze da ne ostavi traga.

Pa sad, pitanje je gde je ta granica posle cijeg prelaska ne mozes vise da se smatras nasim. Djukic je u dva mandata vodio Partizan. A njegovi " mi smo Partizan" istupi su prilicno iritantni.

Nadam se, ali I Djukic je bio

Tesko cemo mi prvi do njega...Djukic odlazi najkasnije u maju, ako I do tada izdrzi, a mislim da nece.

Pitanje je veliko koji su Balasevi. Pa deda mu je promenio prezime iz Balas u Balasevic. Bolje da je ostavio. A on je pola Mađar, pola ustaša.

Utakmica Benfika-Sporting sinoc fantasticna. Intenzitet, akcije, sanse...sve prsti. I gadjanje Koentraa. Benfika dominirala kao mi u prvoj protiv Partizana i ostecena za penal. Ustasa Krovinovic zanimljiv igrac odlicne tehnike. I oni imaju svog Mustafu: Benfika je sranje. Mada ne znam sto su nadikli toliku buku oko njega...imam utisak da nije ni video sta pise na salu. Inace, Maras sinoc igrac utakmice za Chaves.

A Miha je bas dopadljiv covek, blagorodan i pun takta Ma on je sebi najveci neprijatelj. Murinjo makar ima rezultatsko pokrice.

Evo vam iz prve ruke opis s(t) (r) anja u Portugalu, nismo jedini But yes, in Portugal we have this problem that pratically all of the 3 clubs are "dirty"... Porto was involved in a corruption scandal, they "bought" referees to help them winning games by offering them trips and prostitutes This happened in 2002/2003 and 2003/2004 . Just like Juventus did , the difference it's that the justice in Italy works and Juventus got relegated, here in Portugal Porto got a punishement of 8 points when they were already champions by advance of 11 points. The funny thing it's that they had the oportunity to appeal this decision and they decided to don't , so we always say they admit what they did because they didn't appeal and they were happy with the decision. Then you have Benfica, despite of the efforts of our rivals to connect our club to a corruption scandal, first they claimed we give gifts to the referees, we offer one card with the offer of one dinner in a very expensive restaurant , but they the referees came to the press saying that it's true, Benfica offers them this but pratically every club in the first league offers them something, for example Sporting offers a jersey of the club to the referees, so it was just a stupid attempt to justificate the fact we're winning so much lately... Then there's this "big" scandal with our emails, someone paid to a hacker to get all of the emails of Benfica and they put out on internet, but then you read all of this and there's nothing that can be connected with corruption... There's only some comments about how bad some referee is or something like that, zero references to pay to referees or something like that... The problem we have at our club it's yes the dark business with agents, that yes it's our problem and our illegality . Finally there's Sporting that was never connected to corruption as well but they have this clear money laundry system that allowed them to pay to Jorge Jesus to change club and make some big transfers. Jorge Jesus has a wage of 6 millions € per year in Sporting! He's one of the most well paid coaches in the world. In Benfica his wage was 4 millions € per year . So after all you can say it's a problem we have in our culture, no one can really by honest in football it seems . The 3 big clubs in Portugal have illegalities no matter what they say, for me the case in Sporting just makes me feel more angry because they're using money that was stolen by honest people that trust the bank and put their money there. Sporting has so much money now because of one investor, one Angolan guy . The problem it's the money they're using.... The biggest portuguese bank, BES, bankrupt in 2014 . And one of the biggest responsibles for this happened is Alvaro Sobrinho, he's Angolan so our justice doesn't work for him, but everyone knows how he stole MILLIONS of € from the bank.And he's using this money now on Sporting, they don't even try to hide because before this guy came in, Sporting didn't have money even to pay the wages, they had to sell van wolfswinkel to Norwich to pay the wages... And suddenly in 6 months they started having money to everything... In Portugal we call them "laundry" because of the money laundering . Our player Cervi, he was going to Sporting by 7.5 Millions € and then he came to Benfica for less money because his club in Argentina, Rosario Central, didn't like the origin of their money to pay Cervi, they were afraid FIFA would punish them, so they preferred to sell Cervi to us . The same was happening with Wendel now, the press said during Christmas that Wendel wasn't coming anymore because Fluminense didn't like the origin of the money to pay this transfer, Sporting would pay to one Uruguay club, Club Deportivo Maldonado, to make the transfer to Fluminense, like they're hiding something from FIFA/UEFA.

Vendel navodno izmedju CSKA i Sportinga. Mada se cini da je mnogo blizi Sportingu.